2018 Fall Convention - Saturday

The information below are workshops that have been approved to date. Attendees have the opportunity to earn up to 6 CEs per day. We will update the workshops as they are approved, so check back often.
Saturday, Nov. 3rd CE Workshops
---
​
The Duty to Protect: Ethical, Legal, and Professional Considerations
CE credits: 3 (Ethics)

Time: To be announced.
Room: To be announced.
Learning Objectives:
In light of the judicial activism that changed to duty to protect in Washington, participants will be able to meet the new standard by:
li>engaging in sufficient assessment of the threats of violence, even vague threats, and its documentation;
implementing appropriate interventions based upon the assessment; and
creating sufficient ongoing documentation of the interventions.
Program Description:
Volk v. Washington changed how psychologists in Washington must work with a client who threatens any type of physical violence, even a vague threat of violence. During this three hour workshop participants will learn how to assess the risk of violence, even a vague threat. The workshop will focus on what type of data should be obtained and how to document the assessment adequately. Based upon the assessment, appropriate steps must be delineated for addressing the risk of violence. Further documentation of these steps as well as a justification for the steps taken must also occur.
About the Presenters, G. Andrew H. Benjamin, J.D., Ph.D., ABPP and Stephen Feldman, J.D., Ph.D.: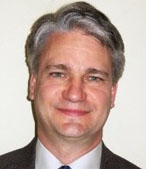 Dr. Benjamin was elected to serve as President of the Washington State Psychological Association and later his colleagues there created an Association award named after him for "outstanding and tireless contributions." He was honored by the Puyallup Indian Nation's Health Authority for serving as a "modern day warrior fighting the mental illnesses, drug-alcohol addictions" of the people served by the Nation's program. After being elected representative of Washington to the APA's Council for two terms, he was appointed the Council's Parliamentarian, and served in that capacity during four terms. He has served as a member and a Chair of the APA's Committee on Legal Issues, and the APA's Policy and Planning Board. He also served as a member of the APA Board of Educational Affairs. He is the Past-President of APA's Division for States, Provinces and Territories. Dr. Benjamin is a Fellow of the American Psychological Association (Divisions 18, 31, 41, 42, 43, 45, 49, and 55). The APA conferred the Karl F. Heiser Award in recognition of his record of public service and advocacy in numerous areas of professional activity.
Dr. Benjamin has published 63 peer reviewed articles in Psychology, Law, and Psychiatry journals. He is the author of six books published by APA-- Law and Mental Health Professionals; Family Evaluation in Custody Litigation: Reducing Risks of Ethical Infractions and Malpractice (editions I & II); Educational Evaluations of Children With Special Needs: Clinical and Forensic Considerations; and The Duty to Protect: Ethical, Legal, and Professional Considerations for Mental Health Professionals; and one book published by Sage-- Ethics for Psychologists: A Casebook Approach. One of his lectures about issues related to child custody is posted: http://www.youtube.com/user/TheFoundation1020?feature=mhee.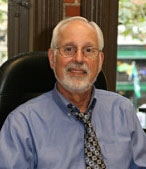 Dr. Feldman has practiced and taught law for over 30 years. He has served on the law faculties of Harvard, Georgetown, Nebraska, and Seattle Universities. He is a consultant to the Washington State Bar Association as a clinician with legal expertise, and reversing hats, as a consultant to the Washingtons State Psychological Association as an attorney with clinical expertise. He also consults with counseling services and private practitioners throughout the state.
A Primer on Atypical Antipsychotics: What Psychologists Should Know
CE credits: 3
Time: To be announced.
Room: To be announced.
Learning Objectives:
At the end of this seminar, participants will be able to:
Participants will be able to identify the core physical findings in "metabolic syndrome."
Participants will be able to describe at least three appropriate, FDA approved, uses for atypical antipsychotics as a class.
Participants will be able to identify one way that atypical antipsychotics are different from conventional antipsychotics and one way that they are similar.
Participants will be able to explain the primary antipsychotic action of atypical antipsychotic medication.
Participants will be able to name at least two behavioral health conditions for which atypical antipsychotics are frequently used "off label" (not FDA approved).

Program Description:
This program will provide an overview of the class of medications called atypical antipsychotics. The participant will become familiar with the medications in this class, how they are thought to work, FDA approved uses, proposed "off label" use, and the relative risk/benefit analysis for different disorders/symptoms. The participant will learn the signs of metabolic syndrome, extrapyramidal side effects and other possible adverse effects. The program will review evidence for and against the use of this class of medications for a variety of behavioral health problems.
About the Presenter, David Shearer, Ph.D., MS: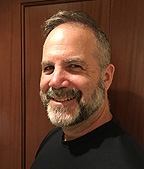 Dr. Shearer is a clinical and prescribing psychologist working as a civilian at Madigan Army Medical Center (MAMC) in Tacoma, Washington. He is embedded in a large family practice clinic and has been actively prescribing for the past ten years. Dr. Shearer is the Director of Behavioral Sciences and a faculty member for the Department of Family Medicine Residency Program at MAMC. He is a faculty member of the Army Psychology Internship Program also at Madigan. Research interests include psychopharmacology education and the combination of psychological with psychopharmacological treatments.

Psychological Evaluation of Asylum Seekers: Foundational Skills

CE credits: 3
Time: To be announced.
Room: To be announced.
Learning Objectives:
Participants will be able to:
Describe the basics of the asylum process in the US and why a psychological evaluation may be useful in this process.
Utilize a basic framework when conducting a psychological evaluation of an asylum seeker.
Understand when to apply validated measurement tools during a psychological evaluation of an asylum seeker.
Program Description:
This training is designed to give an overview of the asylum process in the United States, and the role that mental health clinicians can play in helping someone pursue asylum. The basics of a mental health evaluation for an asylum applicant are reviewed, with special emphasis on the nexus between the evaluation and the legal standard for asylum. Participants also have an opportunity to volunteer in the future of this field.
About the Presenters, Dr. Ivan Molton and Beth Farmer, LICSW: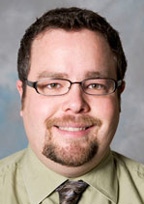 Ivan Molton, Ph.D., is a licensed clinical psychologist and acting professor at the University of Washington where he works in the field of behavioral medicine and neuropsychology. Dr. Molton has been an active volunteer at Northwest Health and Human Rights where he has performed numerous psychological evaluations of asylum seekers.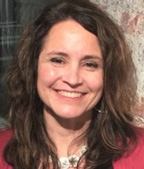 Beth Farmer is a licensed clinical social worker and the Director of Refugees Northwest, a program of Lutheran Community Services Northwest. Beth has been working with refugees and asylum seekers for more than a decade and has taught numerous workshops on the psychological evaluation of asylum seekers.
Evidence-Based Assessment and Treatment of OCD in Adults
CE credits: 3
Time: To be announced.
Room: To be announced.
Learning Objectives:
li>Participants will be able to identify common subtypes of OCD.
Participants will be able to describe the cognitive-behavioral model of OCD.
Participants will be able to explain the rationale for exposure-based treatment for OCD.
Participants will be able to describe the components of ERP treatment for OCD.
Program Description:
The purpose of this workshop is to provide attendees information about the evidence-based assessment and treatment of OCD. Although very effective treatments now exist for OCD, the majority of mental health professionals do not have training in these treatments and many individuals with OCD do not receive state-of-the art care. Attendees will learn about: (1) common symptom presentations/subtypes of OCD; (2) common clinical issues that arise when treating OCD; and (3) the cognitive-behavioral model of OCD; and (4) core components of the gold-standard psychotherapy for OCD - exposure and response prevention (ERP). Most graduate programs do not provide training in treatment of OCD, so this material will likely be new for at least some attendees.

Note: this workshop was previously presented at Bastyr University in Spring 2016.

About the Presenter, Dr. Travis Osborne: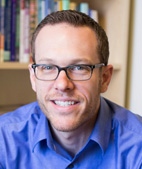 Travis Osborne, Ph.D. is the Co-Director of the Anxiety Center at the Evidence Based Treatment Centers of Seattle (EBTCS). Dr. Osborne is a specialist in evidence-based treatment for anxiety and obsessive-compulsive disorders, with a particular expertise in exposure-based treatments. He is passionate about the treatment of OCD and is a graduate of the International OCD Foundation's Behavioral Therapy Training Institute (BTTI), volunteers his time as a consultant to the OCD and Hoarding Support Group of Seattle, and is the co-founder and co-director of Camp DCO, an annual camp for teenagers and adults with OCD.
​
Register for the convention by clicking the pricing links below.
Cancellation policies
During early bird registration period registrants will receive a 100% refund of fees if notified within 3 days (to allow for requests made after 3 pm on a Friday). A 90% refund of fees when notified after 3 days

During regular registration period a 75% of registration fees will be refunded for full day or for half day pricing.

During late registration period no fees will be refunded.

Refund request due to special circumstances will be evaluated on a case by case basis. Refunded fees may be applied to new membership dues or membership dues renewal.
---

Washington State Psychological Association (WSPA) is approved by the American Psychological Association to sponsor continuing education for psychologists. WSPA maintains responsibility for this program and its content.