2018 Fall Convention - Friday

The information below are workshops that have been approved to date. Attendees have the opportunity to earn up to 6 CEs per day. We will update the workshops as they are approved, so check back often.
Friday, Nov. 2nd CE Workshops
Keynote Speaker: AnnaLisa Gellermann, JD
Time: To be announced.
Room: To be announced
Information to come.
---
More workshop information to come.

---
More than Al-Anon and Nar-Anon: Therapeutic Approaches and Techniques to Help Families of Loved Ones with Addictions

CE credits: 1.5
Time: To be announced.
Room: To be announced.
Learning Objectives:
At the end of this seminar, participants will be able to:
Identify 3 treatment options for clients with loved ones with Substance Use Disorders (SUDs) and the research support on the effectiveness of each treatment option.
Assess which treatment option to pursue with a client based on the benefits and difficulties of each treatment option, as well as the client's goals regarding their loved one with SUD.
Use and teach clients effective strategies for coping with a loved one with SUD.
Access and provide resources to clients with loved ones with SUDs.
Program Description:
This 1.5 hour workshop will introduce providers to effective strategies for helping family members and spouses of loved ones with Substance Use Disorders (SUDs). Three treatment options for working with family members: peer self-help groups, interventions, and Community Reinforcement and Family Training (CRAFT) will be presented. The research evidence on the effectiveness of each option will be reviewed and the benefits and difficulties of pursuing each treatment option will be examined. Participants will receive resources about each treatment option that they can offer and discuss with their clients. Additionally, participants will learn strategies to better support their clients who have loved ones with SUDs, as well as communication strategies their clients can use to address their loved ones with SUDs.
About the Presenter, Christeine Terry, Ph.D.: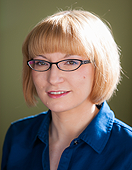 Christeine Terry, Ph.D. is a licensed psychologist specializing in evidence based treatments for substance use disorders for adults and families in private practice and Northwest Hospital. She received her degree from the University of Washington where she received extensive training in Cognitive Behavioral Therapies for SUDs, mood, and anxiety disorders.
Psychology's Role in Addressing the Opioid Crisis

CE credits: 1.5
Time: To be announced.
Room: To be announced.
Learning Objectives:
At the end of this seminar, participants will be able to:
Upon completion of the program participants will be able to identify 5 ways in which psychology can contribute to addressing the opioid crisis.
Upon completion, participants will be able to describe a change they can make in their practice to accommodate some of the opportunities available in assisting with the opioid crisis in Washington State.
Program Description:
There is a great urgency on the part of state policy makers and healthcare professionals to respond to the tragic rise in deaths and disability resulting from the use of opioids and related substances. Statistics on the effectiveness of the methods currently in use pale in comparison to the projected rise in deaths. Interestingly, psychologists can contribute in ways not generally recognized in large scale evaluations. This workshop will address how psychologists can make an impact, how you can get training in these areas of practice, and how we can work with other provider disciplines to be recognized for our value. APA has set a priority on demonstrating psychology's value on both individual and systems levels. Many of you are dealing with these issues in your practice, workplace or family. We are working with divisions and SPTAs to look at workforce development as well as shifting the public dialogue to include early intervention, integrated approaches and family support. We have systems knowledge and experts who address workplace drug issues, social determinants, health disparities and other public health problems. These resources will be discussed.
Also discussed will be the needs for the future and how quickly they are changing. The impact of technology, value-based payments and growing competition create a need for a much more nimble response to these changes. What does psychology, with our rich and varied ways of addressing problems of behavior, need to do to meet the demands and take advantage of the opportunities? Many have called psychology a "large tent" organization due to our richness of approaches and scientific inquiry. We look at the opioid crisis through many different lenses. We can help, but do we have enough of a trained workforce? These are issues to be discussed during this presentation.
About the Presenter, Elena Eisman, Ed.D., ABPP: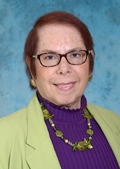 Dr. Eisman is executive director and director of professional affairs, Massachusetts Psychological Association (MPA), positions she has held for almost 20 years. She is also on the faculty of the Massachusetts School of Professional Psychology and has a small private practice. Eisman is board certified in clinical psychology and in marital and family psychology by the American Board of Professional Psychology. She received her EdD in counseling psychology from Boston University.
​
Register for the convention by clicking the pricing links below.
Cancellation policies
During early bird registration period registrants will receive a 100% refund of fees if notified within 3 days (to allow for requests made after 3 pm on a Friday). A 90% refund of fees when notified after 3 days

During regular registration period a 75% of registration fees will be refunded for full day or for half day pricing.

During late registration period no fees will be refunded.

Refund request due to special circumstances will be evaluated on a case by case basis. Refunded fees may be applied to new membership dues or membership dues renewal.
---

Washington State Psychological Association (WSPA) is approved by the American Psychological Association to sponsor continuing education for psychologists. WSPA maintains responsibility for this program and its content.