WSPA Board of Trustees
Add your voice to WSPAs leadership!
WSPA is always looking for passionate, creative, and service-oriented individuals from early career to advanced career psychologists to help foster our mission.
The Board of Trustees is responsible for guiding the association by adopting ethical and legal governance and financial management policies to advance WSPA's mission. New trustees can be added throughout the year and meet monthly, either in person or via teleconferencing.
Members of the board also chair association committees and represent WSPA on statewide initiatives and at APA national conferences. A maximum of 9 trustees make up the board and leadership is open to all premium and platinum level members. Board terms last three (3) years and a trustee may serve no more than two consecutive terms. A trustee may return to the board after a 1-year absence.
If you are interested in serving on the Board of Trustees, please contact our Executive Director, Marvo Reguindin at executive@wspapsych.org and provide us with your name, contact information, and a brief rationale for your interest. For more information, please review the Board Member Expectations and Board Member Recruitment & Election process documents.
Julia Mackaronis, Ph.D.
President

I am a clinical psychologist, licensed in Washington. I work in the Mental Health Clinic of the Mann-Grandstaff VA Medical Center. I am also applying for an adjunct faculty position at the University of Washington (UW), as I supervise psychiatry residents and will be teaching a cognitive-behavioral therapy seminar for the UW-affiliated Spokane Psychiatry Residency.
I have been a member of the WSPA since I became licensed in 2015. As an early career psychologist (ECP) who spent several years moving to several different states to pursue training opportunities, it was important for me to connect to other psychologists at both the local and state level once I felt more settled. I felt welcomed and encouraged at the Chapter 1 meetings I attended, and decided to increase my involvement by volunteering to serve as the chapters 2016-2017 president. I greatly enjoyed my first year. My duties included organizing four chapter meetings with networking and one-hour Continuing Education presentations, coordinating referral requests for the chapter listserv, and helping my members feel more fully integrated into WSPAs statewide efforts. I look forward to another productive year, and I wish that all interested WSPA members could have the chapter-based experience I have enjoyed.
David C. Wiesner, Ph.D.
President Elect, Federal Advocacy Coordinator (FAC)

Dr. Wiesner is a licensed psychologist with a wide range of clinical experiences as well as in helping organized Psychology.
Dr. Wiesner is relatively new to our state; moving here in 2018 to work as an independent contractor for a group practice in Redmond. He became a member of WSPA in 2018 and helped us better organize legislative advocacy efforts. In January 2019, Dr. Wiesner became WSPAs Federal Advocacy Coordinator (FAC) helping Washington State psychologists coordinate federal advocacy efforts with APA.
Helping psychologists with legislative advocacy is not a new skill for Dr. Wiesner. He has been the FAC in North Carolina for 13 years, and has led State legislative advocacy activities in North Carolina for over 25 years. His leadership role in NCs advocacy efforts has afforded him to be on the Board of NCs State Association for 25 years including 4 years as Treasurer as well as the President-Elect/President cycle.
Dr. Wiesner's clinical training has led him to practice with a very cognitive-behavioral orientation. He has worked in various clinical settings (Community Mental Health, Medical School/Inpatient Services, Co-located in a Pediatric Practice, DD Community Services, Group Practice, and Independent Contractor in a Group Practice). His clinical specialty areas include assessment and treatment of: Anxiety Disorders, Affective Disorders and Suicidality, as well as ADHD and Learning Disorders.
Working for the profession has always been a part of Dr. Wiesner's professional identity. He has recently joined the WSPA Board of Trustees, hoping to help our State professional organization and psychologists across the State.
Debbie Shapiro, Psy.D.
Secretary
Dr. Debbie Shapiro is a licensed clinical psychologist in the state of Washington and Illinois. She earned Masters degrees in both Rehabilitative Psychology(1989) and Clinical Psychology (1995) and her Psy.D. in Clinical Psychology (1997). She has been a member of WSPA since 1997. Dr. Shapiro has been in private practice for over a decade providing individual therapy to a diverse clientele including young adults and adults across the lifespan. Her practice includes diverse populations such as LGBTQ; individuals of varied cultural and ethnic backgrounds; people living with disabilities and/or chronic illness; survivors of trauma and abuse; individuals with relationship difficulties; and those with a wide range of mental health disorders, including depression, anxiety, bipolar, personality disorders and comorbid diagnoses.
In addition to her private practice, Dr. Shapiro has worked in varied settings, including, medical settings, community mental health centers, various domestic violence shelters, and shelters that provided housing and comprehensive services for refugees and for those seeking asylum.
Dr. Shapiro has significant interest in contributing to the professional field and has provided training, consultation, supervision and teaching for masters and doctoral students in clinical psychology. Specifically, she has supported psychology students both in and out of the classroom by teaching and providing individual and group supervision. Her current practice also includes consultation for psychologists and supervision for doctoral students.
Her clinical interests include working with trauma survivors, the psychological effect of technology and social media, mentoring students and new psychologists, ethics, and providing culturally competent services for diverse populations.
Most recently Dr. Shapiro has been providing disaster mental health services through the Red Cross and other psychological agencies and was deployed to Houston to help provide trauma relief for survivors of Hurricane Harvey. Locally, her work also includes working with the Red Cross and the Northwest Immigrant Rights Project and with Refugees Northwest.
Russ

Hanford

, Ph.D.
Treasurer
Dr. Russ Hanford made a career change to psychology after earning a B.A. in Economics from Stanford University, an MBA in Accounting from the University of Washington and working in the medical electronics industry for 11 years. His Ph.D. in clinical psychology is from Emory University in Atlanta, GA. Dr. Hanford completed his pre-doctoral internship at the UW focusing on child and family treatment. He worked at Seattle Childrens Hospital as a research psychologist for 3 years after the internship. Dr. Hanford is now in full-time private practice in Seattle treating primarily child, adolescent and family clients. He is also an instructor for the UW Clinical Psychology Department serving as a community supervisor to graduate students. Additionally, Dr. Hanford is treasurer for Shepherds Counseling Services, a non-profit organization offering low-cost treatment to adults who were sexually abused in childhood. He first joined the board in 2015 and served as treasurer in 2016.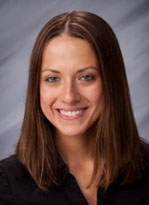 Dominika Breedlove, Psy.D.
Past President
Dr. Dominika Breedlove is a licensed clinical psychologist at Columbia Valley Community Health (CVCH), a Joint Commission-certified Patient Centered Medical Home serving the Chelan and Douglas counties. She serves a dual role as both a provider and the Director of Training for CVCHs APA-accredited pre-doctoral internship program and the developing postdoctoral fellowship program. Dr. Breedlove received her Master's and Doctoral degrees from Illinois School of Professional Psychology. Dr. Breedlove specializes in working with patients who have histories of psychological trauma, anxiety disorders, substance use disorders, and chronic mental and medical health conditions. She has a special interest in clinical hypnosis and other mind-body therapies. At CVCH Dr. Breedlove is currently involved in program development initiatives aimed at further strengthening of behavioral health services integration and chronic illness management.
Dr. Breedlove joined WSPA to begin researching possible leadership opportunities across the state. According to APA, in 2007, early career psychologists comprised more than 20% of APA constituency but less than 3% of its governance. Dr. Breedlove is eager to pursue new leadership opportunities and join the growing ranks of ECPs who are making important contributions through legislative activities, public education, and professional support. In her spare time, she enjoys running, yoga and reading.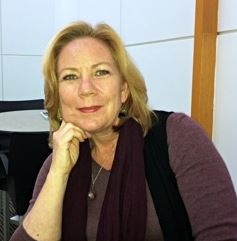 Shelley Mackaman, Ph.D.
Trustee, UP-PAC Chair
Shelley Mackaman has been a member of WSPA for more than ten years and has benefited greatly from her membership in the organization. Early in establishing her private practice, WSPA set me up with mentors to guide me in developing my practice. Throughout her career, WSPA has offered additional services to support me including help with ethical decisions, up to date information on changes in policy and legislation, opportunities for continuing education, and mostly, a chance to get together with fellow psychologists who are working and practicing in the local community.
She has been licensed and practicing as a psychologist for over fifteen years and has experience participating on the boards of her children's early elementary school and former church. Shelley has a love not only of not only the profession of psychology, but of the field of psychology and would love to help our state association grow and develop to benefit all psychologists working and practicing in our state in all areas of psychology. Dr. Mackaman sees the benefit of a united organization for those in Washington to promote their field, influence policy and legislation, and gather together to support each other for the benefit of our community and society as a whole.
Casey Ward, Psy.D.
Trustee, Legislative Advocacy Committee (LAC) Chair
Casey Ward has been a psychiatric child-care counselor at Western State Hospital in the Child Study and Treatment Center, and at a therapeutic residential group home in Tacoma, Washington called Home on the Hill. For 26 years he worked as a high school counselor and school psychologist in the North Thurston Public Schools in Lacey, Washington, serving students from preschool to grade 12. Casey completed a year long internship working with families and individuals at Behavioral Health Resources (BHR) in Olympia, Washington and worked closely with the Thurston County Coroner's Office in completing his dissertation on teen suicide.

The current political climate has brought even more awareness to the ever-growing need of addressing mental health issues while highlighting the important role psychologists can and must take in providing evidence-based therapeutic services in our communities.
Casey would like the fellowship to continue its active leadership presence at the table when collaborating with primary care providers, schools/universities, the legal system, law enforcement, hospitals, businesses, state agencies, as well as all the other varied professional groups that could benefit from our unique quiver of skills and talents. He is hoping to bring 27 years of working in public education and eight years of private practice to the WSPA Board of Directors. There seems no better time then right now to build consensus and membership that advocates politically and steers our organization.
Lynda

Hernández

, Ph.D.,

NCSP


Trustee

Dr. Hernández is a licensed clinical psychologist and nationally certified school psychologist (NCSP), earning her doctorate in School Psychology at Illinois State University. While living in Chicago, she gained experience providing psychological service within highly diverse public elementary, middle, and high schools. She completed her post-doctoral training at Johns Hopkins University School of Medicine within Kennedy Krieger Institutes outpatient behavior management clinic in Baltimore. Dr. Hernández works in private practice and specializes in the treatment of children with disruptive behavior disorders and provides caregiver behavior management training.
Her clinical passions lie in providing high integrity care to all children through systemic, cultural, and evidence-based lenses. She is particularly interested in the intersection of mental health service and our education system, which has led her to collaborate with local school districts to provide professional development workshops for educators.
Dr. Hernández is a newcomer to Washington, moving here in 2017. Following her passion for community involvement, Dr. Hernández joined WSPA and became co-chair of WSPAs Early Career Psychologists (ECP) committee. She is honored and enthusiastic to step into her new role on the WSPA Board of Trustees and is looks forward to contributing to our field at large.